The Best of Everything
New York City: 2 East 70th Street at Fifth Ave.
Joan lived at this penthouse duplex from 1957 to 1967. In My Way of Life she writes:
Billy [William Haines] helped me with the home Alfred Steele and I created in New York. It was a very special place, occupying the top two floors and overlooking Central Park. Originally it had eighteen rooms. We broke them down into eight large ones, with huge windows. I wanted to bring a California ambience with me so we picked bright colors and built in lots of the conveniences that aren't so common in the older buildings in New York. There was a marvelous free-flying staircase, and the wall alongside it was punctuated with large green plants. At the top was a skylight. Sunlight permeated the whole apartment and was refracted by the white carpet. Even the room we called the office was in light, gay colors. There wasn't a dark nook in the whole place--except possibly the broom closet.
There were large raised fireplaces in the drawing room and bedroom, and a working fountain in the two-level bedroom. Curtains, draperies, and upholstery were all hand woven....
When Alfred and I started planning the Fifth Avenue apartment, he said, "You just go ahead. After all, it's your home."
"No," I said. "It's our home. I want you to be happy in every room. I don't want you to go from one room to another unhappy with one single piece of furniture, or one color."
So he was consulted about every item. Every piece of furniture was made to order for its special place. He wanted a bright green carpet for his study, and agreed with me on pink for our bedroom. How I adore pink!
September 1958, with husband Al Steele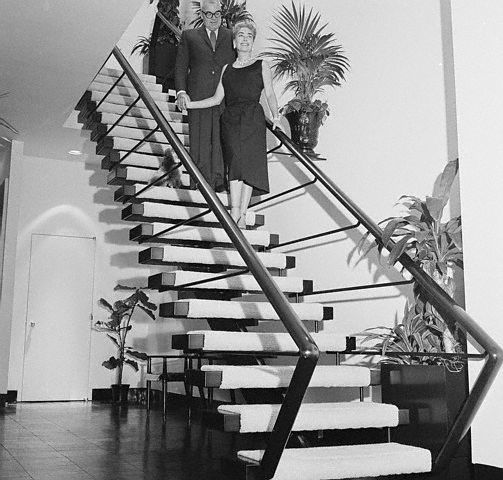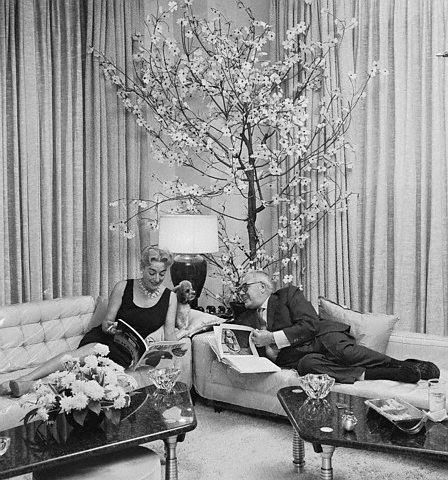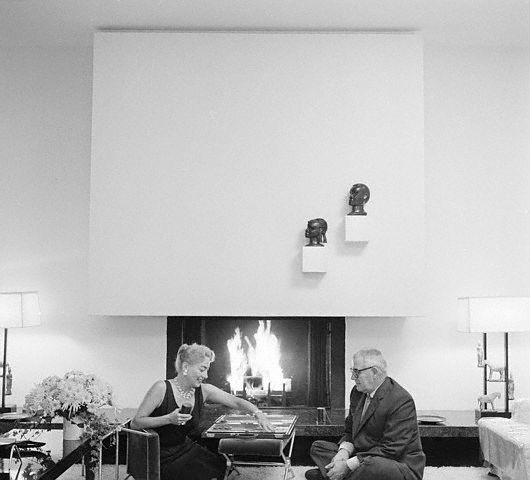 ---
1962, in the living room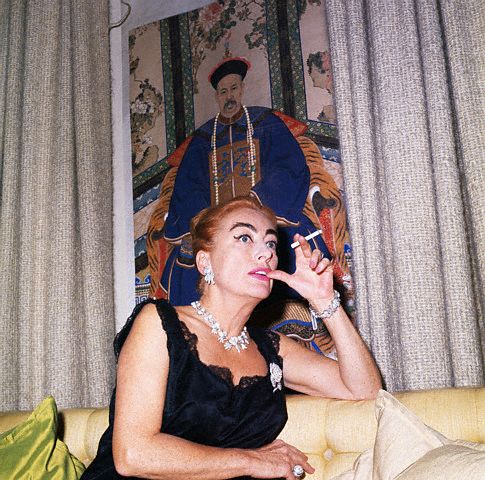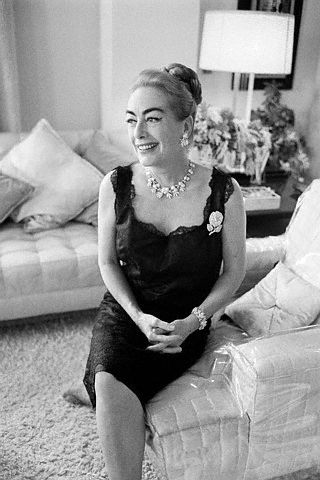 ---
June 1967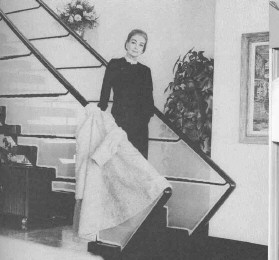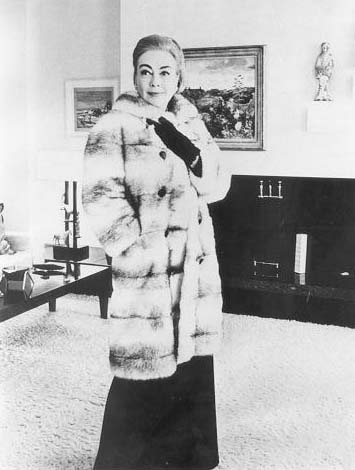 Above: Living room and staircase. Below: Three views of the bedroom, plus dressing area.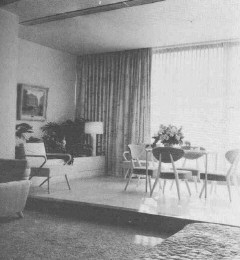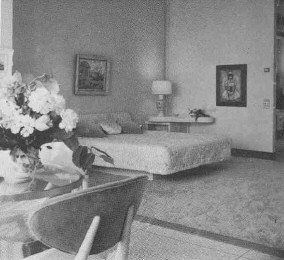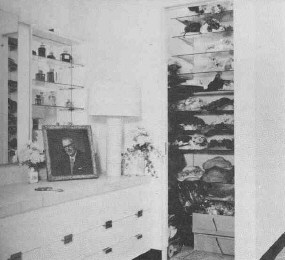 ---
The Best of Everything