Joan Collectibles
Games and Puzzles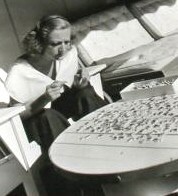 ---
Film Fantasy Card Game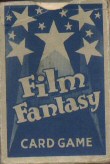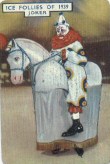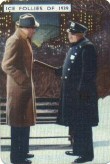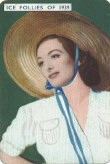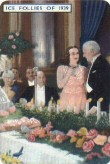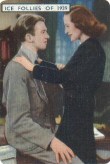 This game was issued by MGM in 1939. Deck had 45 cards (4 each from 11 different films, with the joker, appropriately, from "Ice Follies of 1939").
Card size: 2-5/8" x 3-1/2".
Movie-Land Keeno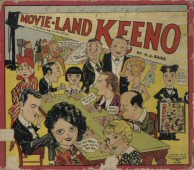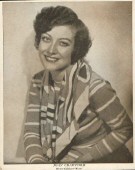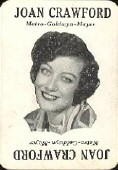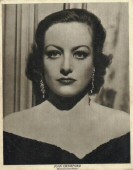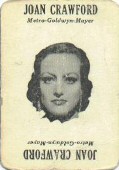 This game was first issued by Wilder Manufacturing in 1929. A set consisted of 8 large keeno cards (7" x 8.75") on heavy stock and a deck of 48 "calling cards" (2.25" x 3.25"). The first two cards shown here are from the 1929 game. The other two are from a later '30s edition. Click here to see Keeno instructions and other stars' cards.
---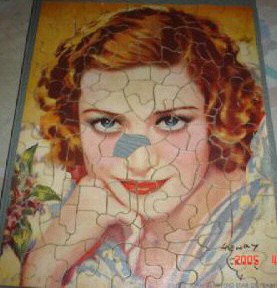 This 101-piece puzzle was released by Midwest Distributors, Inc., in 1932 to promote "Rain." The size was 10-1/2 x 8-1/2 inches. From left: Cover of box, back cover, puzzle.