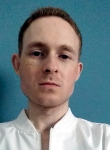 Chris Leonard (January 2019)
Rating:




of 5
For some reason, out of all the films that the forever great Miss Joan Crawford made during the 1960's, Berserk! always seems to slightly get forgotten about in comparison. Perhaps because it's not iconic like What Ever Happened To Baby Jane? Perhaps because it doesn't have Joan caving in her cheating husband with an axe like Strait-Jacket. Or perhaps it's the film that came before the film that was to be, alas, the last ever feature film Miss Crawford would star in after a glittering 45 years in the movie business. (That is, of course, Trog, a horror on so many levels.)
Or, is it simply, like some would perhaps cry, that Berserk! gets left out because it's simply not very good?...
Each to their own of course, but I'd say that this penultimate Crawford feature is indeed, for what it is, quite good, and like so many of her other "B-Movies" of whatever period (yes, even the glory days of MGM had a few!), it's primarily down to Joan herself giving nothing but simply an A+ performance. I think it's obvious that Miss Crawford knew that this horror parody of murders in a circus arena was no Mildred Pierce or even, despite its low budget, Baby Jane. But, Joan being Joan, and the true pro she was, gave it her all, and in her role of Monica Rivers creates that classic Crawford enigma. Seemingly a tough, hard-nosed businesswoman believing that death, as shocking as it is, is still good for business and that the show must go on at all costs. So much so that, shockingly, could Monica herself be the one bumping off her circus acts, and even business partner, one by one for ultimate publicity...
I think many would guess early on that it's not Monica who's the cold-hearted killer on the loose. It's just too obvious. But somehow Joan, thanks to being the great acting talent she was, gives nothing away, and you can, for a few split seconds at least, perhaps begin to doubt yourself in that way of thinking.
Aside from Joan, Berserk! has a great supporting cast and, being set in Britain, mainly a British one, too. Diana Dors, the great British sex symbol, provides yet another female foe for Joan to square up to, and their scenes always brim well with tension. And. like the female battle of wills, the essential elements of many a Joan Crawford film, are provided here in Berserk! also. The first being Ty Hardin as the hunky love interest who cannot help but be drawn to his new employer (and who can blame him?! Now in her early 60's, Joan STILL had it!). The other Crawford element is, of course, the seemingly sweet but actually deadly daughter, here played by young British actress Judy Geeson. I don't want to spoil things too much for those who haven't seen the film yet, but perhaps keep an eye on this one...
In all, Berserk! is never to be a signature Joan Crawford motion picture. But it's all those signature elements of many a Crawford picture and, above all, Joan herself, that still somehow makes a must-watch and a decent-enough, if not essential, addition to the Joan Crawford film canon.
---
Stuart Hoggan (December 2013)
Rating:

of 5
One star out of five, purely for Joan Crawford's legs.
After the unexpected colossal success of What Ever Happened to Baby Jane, the tail end of Joan Crawford's catalogue attests, somewhat depressingly, to faded stardom. Berserk was not only the continued mark of a screen legend's descent into cheaper Grand Guignol dross - it was indicative of a career making its way to the graveyard.
Cashing in on the starpower of Crawford and offering her a role designed to embarrass her in return, Berserk, it must be said, is not without its unintentional sense of humour. Here we have Crawford at or over sixty years of age and still feigning the nubile countenance of a young girl. As Monica Rivers, she preens her admittedly still fabulous legs as a lithe ringmaster of a circus troupe plagued by a series of grisly murders.
When a shocking accident results in a trapeze artist hanged in front of a live audience, Monica's steely reaction and unwavering business savvy not only alienates her troupe but positions her as the prime suspect for murder. Monica plans to profit from the audience's morbid curiosity while dismissing the accompanying police scrutiny. The plot paces with a series of disturbing murders and Monica's relationships with both a handsome new circus act and her rebellious daughter.
Featuring the most ridiculous level of camp dialogue since
Female on the Beach
, Crawford is excruciatingly miscast; her scenes, especially those as the romantic interest of an abundantly younger man, are painful. If the rumours of her being perennially drunk on set are to be believed, it is hard to fault. Only Diana Dors turns in a fun performance as the voluptuous loudmouth alcoholic - her amusing mini-Diva thrown downs with Crawford would have been more welcome than the hackneyed suspense of romance and murder.
So remarkably subtle was her turn in the aforementioned What Ever Happened to Baby Jane that it doubles the shame of Crawford failing to transition into a character roles. For even in terms of pure shlock value, Berserk ranks chiefly among the her turkeys.
---

Bryan Johnson (December 2012)
Rating:


of 5
First, let me say I can find no redeeming features to "Berserk," other than the fact that it's a delight to a Crawford fan that Joan is in it.
Of the many roles Joan played, I think "Monica Rivers" was probably her worst. Joan was too old for the role, and it showed.
I find her flirtatious scenes with Ty Hardin embarrassing to watch.
Not because Joan wasn't attractive, but because lines to Hardin's "Frank Hawkins" such as "Well, I was in bed...no one knows that better than you"--as well as to Michael Gough's "Dorando" (her business partner) such as "I just may let you tuck me in tonight"--seem too inappropriate for a person of her age.
Also, Monica, like many of Joan's characters after 1950, is rigid, but seems rigid and harsh for no reason other than she's a determined and vigilant businesswoman, which to me is very stereotypical of women in business.
The character of Monica Rivers aside, Joan's acting performance is at its worst. Her lines seem entirely too rehearsed and quick. There are times during the film that Joan begins her lines too quickly after a fellow actor has delivered his. I don't know any other way to describe it other than to say Joan delivered her lines poorly many times during the film.
Of the issues I've mentioned above, nothing was more irritating than the shadow that followed Joan throughout the film like a storm cloud cartoon.
No matter if the setting was day or night, a harsh, dark shadow was cast below her face, obviously to hide a wattling neck that Joan must have been very self-conscious of during filming.
As for the film itself, it is chock full of dull circus footage that acts as filler. The film is also badly edited. There are a couple of scenes where the characters are in mid-sentence when the film actually cuts to another scene. Which is basically what happens at the end, as the film ends very abruptly.
"Trog" is often derided as Joan's worst film, but I think the prize should go to "Berserk."
Joan's role in "Trog" is more fitting for her, and she does a better acting job.
Also, despite its terrible script, "Trog" is edited much better than "Berserk" and has a better sense of overall "flow."
---

Michael Lia (February 2010)
Rating:

of 5
"Now please don't ask me about any pictures that followed Baby Jane. They were all terrible, even the few I thought might be good." (Roy Newquist,Conversations with Joan Crawford.)
Holy crap, Miss Crawford's right -- this film stinks. I am a loyal fan and cinema lover but I cannot fall to the camp side on this one. There is no such thing as "Hey everyone, let's make our film campy." It is called drek. Berserk is godawful, it is bad, and it never intends to be camp -- it's just a rotten, stinking sub-B film. The only thing it has going for it is being filmed in England (which gives it some kind of flair) and Miss Crawford's leotards (designed by Edith Head). But go ahead and laugh your head off.
I can end this review right here or I can go on and be truthful; I will refrain from being nasty. The film will supply you with that sort of thing.
I think of my mom and aunt, who were born the year of Our Dancing Daughters and Our Modern Maidens. Their Joan Crawford covered about a thirty-year span of her career and films, and for them this film is not only a tragedy, but they yell "Michael, turn it off!!" They can't bear it for ten seconds. There is no nostalgia for them when they witness these later films. They find them laughable and embarrassing and they, with a shrug of their shoulders, say how terrible they are and how "poor" Miss Crawford ended up and turn them off. Though they give Miss Crawford credit…they just don't like the films and they feel very very sad she appeared in them and had to go out this way.
I actually have a taste for this film because I too can go pretty low and trick myself into thinking that what I am watching is good art from a superb actress. This film is useful on a bad weather or hangover or flu day or on days when you're tied in bed and can't move. I try with all my cinematic might to say and think "Oh it's not bad"; "She's pretty good in it"; "She looks good"; "What a pro"; "That scene wasn't too bad"; "Diana Dors holds her own"... but I fail because it does stink and Miss Crawford making love to Ty Hardin is ridiculous, with her hair piled as high as Babylon and sprayed with a hundred cans of hairspray; one match and the circus is in flames.
As for Miss Crawford being the "boss lady" or the emcee ringmistress... All her scenes amount to what looks like a filmed sequence of a Hollywood Palace episode. I can skip the dog and elephant acts. They create no depth or add to what could have been a good B thriller because nothing is happening while these acts are going on!
It is a cheap film from the sets to the extras. Neither the script nor Mr. Cohen (a decent man) allows it to be any better than what it is …crap. Cohen could have paid the writers and cameraman more dough or sold his children and attempted to make a minor masterpiece with a fabulous actress who still had "it." Why wasn't anyone thinking? She is skilled by now, folks!
Why? That is the question -- why did Miss Crawford accept this role? And why wasn't there at least one more American import, an actor that could enhance the ghoulish proceedings like Raymond Burr or Vincent Price, or an Englishman that is known in the genre like Roddy McDowell, Peter Cushing, or Christopher Lee, or Miss Marple, for that matter. Give it some backup and credit.
Miss Crawford was acting in her past. She told herself and said to reporters like Shirley Eder that it was not a horror film, and she had the original title changed from Circus of Blood to Berserk (oh gee, that changes my mind!). It was originally filmed three times before -- in 1937 as The Shadow (Columbia pictures) starring Rita Hayworth!! Then in 1960 as Circus of Horrors and in 1967 as Circus of Fear, both in the UK. (By the way, Miss Crawford's version broke all records in Dayton and Columbus, Ohio!)
Why did her agent or her publicists or a producer or a writer or Marcus Welby or Mannix not step in during the sixties and offer a role worthy of her seasoned and superlative talents? Why?
It is hard enough to watch Miss Crawford act with the circus folk, but I can't stand the "freaks" of the circus because watching Miss Crawford with the bearded lady only makes me think of Trog -- from a hairy face to a hairy ape as one of her co-stars. Life certainly went full circle. The Unknown in 1927 paired Miss Crawford with the master Lon Chaney and lots of circus folk, sending her on her way up up up! And now Miss Crawford is with her midget pal and protector (the '37 version was a hunchback assistant) and an elephant of a stud on her way down the cinema drain. It can be very cruel.
Miss Crawford was not alone, for it was a sad state in the motion picture and the theatrical world for women. It is an industry that changes every minute anyway, but these changes were painful.
Garbo and Shearer disappeared in 1942. Claudette Colbert was through in 1961. Barbara Stanwyck, Ann Sothern, Loretta Young, and Lucille Ball went to television. Rosalind Russell, to the stage. Irene Dunne was through in 1952. Loretta Young, in 1953. Paulette Goddard was basically done in 1949, dropped like a hot potato by Paramount . Miss Joan Fontaine and Miss Olivia De Havilland were cast in unmemorable films. Myrna Loy had no roles. Greer Garson was finished by 1946 as far as good roles and studio backing went. Miss Taylor was in nothing good after 1966. Katharine Hepburn had a little luck -- she was sucking up all the remains a starving actress can eat from Broadway to TV to the cinema. She was eating at the buffet for over 100 actresses; the ham and she became one. (I could mention over a dozen suicides of the ones who really couldn't handle the changes. I will leave the gore for Miss Crawford's Circus).
Bette Davis continued working and forged ahead, but made mostly scary things. (If she had stopped at Whales of Augustin 1987, she could have ended on a good note, even though she was already emaciated by that point; but she had the works -- a story that had heart and character, and a great cast and director. She then ruins that performance with her very last film, in 1989, Knucklehead.)
No matter what, it was a mess and I guess Miss Crawford felt she had to pick up an ax or play ball with a gorilla to keep working and fooling herself along the way. It is sad, but she did become a caricature of herself -- but with "great authority and professionalism." The cinema left this goddess to farm her own land. (While "they" were making pornography/art/war.)
Forget love and romance and maturity and conviction and feeling. Hollywood did not owe these women or Miss Crawford anything. I think I would have a few drinks by this point, too.
"Okay Ma, it's off! Let's watch Mildred Pierce!"
---
Jack Boyd (December 2009)
Rating:




of 5
I think Berserk! has to be the best post-Baby Jane film Joan did -- or at least one of the most enjoyable. Joan is Monica Rivers, a tough, ageing (but still sexy) ringmistress who is enjoying the recent publicity from a string of murders at her circus -- as well as her new toy boy, 30-something Frank Hawkins, who just happens to be a tightrope walker. Her circus travels around England (and coincidentally partly takes place in the city where I live, Liverpool) and all the murders point towards Monica... but, is it her? Well, you must watch this delightful film to find out.
After watching Berserk! I found myself in a "feel good" mood after spending an hour and a half of classic Grande Dame
Guignol
pleasure. Joan steals every scene as always and no one can outdo her.
Diana Dors
is fabulous in her energetic role as the feisty Matilda who spends most her time cat-fighting or arguing with someone. Ty Hardin is there mostly to provide the good looks as well as a love interest for Monica and does exactly that with his role as Frank. The other players --
Michael Gough
,
Judy Geeson
and the circus freaks -- make well of their parts, and the freaks give the film some humour, especially Bruno (
George Claydon
).
The murders are very fun to watch. Michael Gough's brilliantly garish spike-in-head scene is one of my favourites. Although I won't mention who else gets killed, the tension building sawing-woman-in-half is another good scene.
Joan is unforgettable. She turns from the hard, cold Monica to the damsel in distress to the sympathetic mother throughout the film and displays an amazing wardrobe of bright- coloured outfits and a trim leotard and jacket to show off her amazing figure. As said by a lot of other reviewers, the circus scenes last too long, but to me it didn't really affect the film as they aren't all that boring (except for the lion-taming bit, which goes for what feels like FOREVER). This is a definite must-see for a Joan fan.
Favourite Lines:
Monica: We are running a circus, not a charm school.
Monica (about Matilda): She's attractive in a common sort of way.
Monica: You slut. You miserable ingrate.
Frank: I don't drink.
Matilda: In that case, then watch me.
Wanda: Matilda darling, you must be more careful of leaving like that. You'll damage your brain!
Bruno (to Matilda): When you deal with the law, you should be careful and dignified. Both of which are far beyond your capabilities.
---
Jonathan from RI (April 2005)
Rating:





of 5
Berserk is an underappreciated gem starring Crawford. You can't go into this movie looking to take it seriously. You have to look at it like it's going to be campy fun. Joan is in it at one of her bitching best moments. She's cold, hard, tough, and hilarious. She seems to be drunk in my opinion. I would be, too, going from an A movie to a C movie. Don't get me wrong, this is a good messy picture. Everyone I have showed it to has thoroughly enjoyed it. Meet Monica Rivers (Crawford), the queen of camp, owner of the Monica Rivers Circus. There is a killer loose, Joan is enjoying the publicity, it's helping the box office receipts she says. Is it Crawford doing the killing or one of her supporting cast of freaks? You will laugh and thoroughly enjoy this if you love camp.