Michael Lia (April 2019)
Rating:


of 5
This really is not a review--probably more like a sermon, and I don't care what Pauline Kael thinks. For reasons not quite known, I'm reviewing Trog, originally called The Missing Link. I promised myself I would never review the late, last, and bad movies of Miss Crawford. After Baby Jane in 1962, the lady herself said to Roy Newquist in an interview: "Now, please don't ask me about any pictures that follow Baby Jane. They were all terrible, even the few I thought might be good. I made them because I needed the money or because I was bored or both. I hope they have been exhibited and withdrawn and are never heard from again. If I weren't a Christian Scientist, and I saw Trog advertised on a marquee across the street, I think I'd contemplate suicide."
This enterprise, her final film, had Miss Crawford playing a scientist for the first time (if that means anything). Here, the actress has clearly made herself keep believing, and is willing you to believe in her. Or maybe she's just a woman out hustling her wares, or exhibiting a word I learned from an old aunt: "perseverance." Don't blame Miss Crawford for how awful this movie is because she still believed. And if you listen to her interviews about Trog on YouTube, she speaks so seriously about the film and its bad reviews and how it shared marquee billing with Dracula's Blood, or somesuch... She is stilllooking forward to her next "Joan Crawford" picture, which sadly never came. To endsuch a career with Trog is crushing. But, as Gregory Peck once said about the movie and Miss Crawford, "You can't choose what will be your last picture."
I guess things could have been worse; if Joan had lived longer, the choice of scripts would have gotten no better. Think of the latter-day screen fates of some of her contemporaries: Tallulah in Die! Die! My Darling! Ray Milland in Frogs. Myrna Loy in Ants! Gloria Swanson in Killer Bees.Olivia de Havilland, Henry Fonda, and Fred MacMurray in The Swarm. At least we should be grateful that Joan quit before she was eaten onscreen by vermin. Perhaps the only thing she could have done was wait for Angela Lansbury to start "Murder,She Wrote" or for a guest appearance on "The Golden Girls"!
There is no doubt that Trog is a horrendous movie, but there are some parts where I think, "Well, that's not so bad. She looks good; she is in command of her voice; she has strength." The worst thing is the damn costume, or lack of costume, for the "missing link," which is totally laughable. If Trog had actually had hair on his legs, it might have been a five-star movie! And what if someone had bought him better shoes (or were those just furry feet or paws)? I'm sure Edith Head had some fur lying around and could have made jungle tights for Trog...
Among the things I do like are the English actors and English atmosphere. I could picture Margaret Rutherford coming around the corner as Miss Marple and Sherlock Holmes making a potion for the "missing link" and really getting into his brain (like Joan's "Dr. Brockton" tried to do). Miss Crawford usually did well in England--they were good to her--but this time, the director/producer, cameraman, writers, special effects, the sets and scenery...all blew it! The supporting cast, too, is in shambles (in that nice English way), except if you like Michael Gough, who had the bad luck to be murdered in both Berserk and Trog!
I can't, though, comment positively on Miss Crawford's blue scientist smock and her yelling "TROG!" Or playing ball and dolls with Trog with her assistant/daughter in her English miniskirt and a hypo gun nearby...
The thing I dream about that might have saved Trog is to have included some actors like Vincent Price, Roddy McDowell, Peter Cushing, or George Sanders. Ah, they would all have been great slopping around in Trog on the English countryside, elevating it to a box office B-minus movie. Or how about Mickey Rooney as"Trog" and Rin Tin Tin IV as the dog that gets killed...Perhaps
Glenn Close can still remake it, with Spielberg directing, and finally get an Oscar...
---
Gaetano (June 2017)
Rating:


of 5
Joan Crawford was VERY good in Trog. That is quite an idea since the film was so poor itself. The direction and staging were passable. Dialogue was very poor. Set, costumes, makeup... OMG, how embarrassing. Joan herself questioned the director on the TROG costume. I am sure she also had a lot to say about the "laboratory" and the ridiculous damp cave that had no dampness. The music was nonexistent... at least that is how it seemed. The lighting was "hot" and raw.
All that is wrong with this film could have been fixed and greatly elevated for such a nominal cost... I mean really cheap.
The actors to back up Joan were good to very good... and some even well known in England. Joan was the one thing that gave this film a chance. I just watched this film tonight after watching Mildred Pierce last night. I saw THAT Joan in Trog. Oh yeah... German Shepherd... that was very good... the dog actually was foaming at the mouth. I guess I would have been more entertained with Joan walking and talking to that dog for 20 minutes.
I give this movie 2 stars. I give Joan herself 5+ stars.
---
George Prentice (January 2014)
Rating:





of 5
I think I understand why Joan Crawford chose to undertake this film, originally titled "The Missing Link." Let's first remember that she herself said that she had never played a scientist (quite a good role for a woman in her sixties) and that she said she was bored and that the money came in quite handy for her (we can ALL relate to THAT!).
Also, she told Carl Johnes (as he writes in his excellent little book, "Crawford: The Last Years") that she felt her worth in the eyes of the Pepsi Executives, especially its President (or "FANG" as Joan called him!!!), was enhanced considerably if she was a working actress, rather than a retired movie star.
That being said, let's consider something about Joan... I am not alone, I'm SURE, in noting that, though she was an EXCELLENT, SUPERB actress (most all of the time), she also was in that elite group that we could call (according to Vincent Sherman) a "personality" actress! She was, from the late 1920s untill her death, an extremely BELOVED and WELL- RESPECTED and ADORED personality all over the world.
Joan was also imitated and practically WORSHIPED for her style and beauty... Just observe the shoulder pads worn by the VAST majority of women in America and beyond for the time period of the1930s and '40s! I think we forget that every time we watch ANY movie of that time period -- and see ANY and ALL women, no matter who: Bette Davis, Ava Gardner, Katharine Hepburn, Norma Shearer -- literally EVERY woman of those years was walking around with JOAN CRAWFORD's style and personal signature! God! Talk about total stardom and complete all-pervasive FAME! Add to that the fact that Miss Crawford was (let's just be real and admit it) THE most beautiful movie star ever... period.
All this being said, how does this relate to her last theatrical movie,"Trog" (which she has gotten NO END of criticism for appearing in)? My opinion, is that: A "Personality Actress" of her magnitude and AGE meant -- MEANS -- that WE LOVE OUR JOAN in ANYTHING! I for one enjoy just seeing the woman, and if Hollywood was too stupid and youth-obsessed to offer that Goddess anything really, really GOOD to star in...then SO BE IT... I'll take her rolling a ball to a half-man creature as a Scientist/Doctor in a lovely English countryside setting (and in COLOR) than nothing at all... Don't you agree?
Our culture just doesn't have the intelligence or the maturity to make movies about women unless they are under forty, and let's give Joan the credit for not only CONTINUING past age forty... but also inaugurating her "over forty " career by WINNING the OSCAR (for "Mildred Pierce" in 1945)!! And then (if that wasn't enough) going on for almost THIRTY MORE YEARS!!! God! This woman was INCREDIBLE!!
Also, I think that Joan had had a face lift , and personally, I think it turned out GREAT and I for one can't take my eyes off of her... She might have wanted to have at least one final film showing that absolute GLORY of a facial bone structure... and a chance for us to watch the most lovely blue eyes in Hollywood!
So, those are my thoughts, and I give this film five stars....because for me, I'm thrilled to have OUR JOAN in a color film, and in a role that was age appropriate, and that did showcase her professional acting ability... despite the less-than-stellar subject matter.
---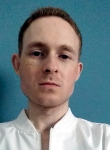 Chris Leonard (February 2010)
Rating:



of 5
Not Bad--But Not a Masterpiece Either
This April will mark the 40th anniversary of the original release of the B-grade horror/sci-fi movie, Trog. Though they did not know it at the time (and perhaps not even she herself knew), this would be the last ever time that moviegoers would have the chance to see Joan Crawford appear on the big screen. Joan of course had been without a doubt one of the world's most recognisable and and established film stars of the past five decades, and one of the few of the silent era to be able to achieve longevity in the world of the talkies, also. With classics such as Our Dancing Daughters, Grand Hotel, Rain, The Women, A Woman's Face, Mildred Pierce, Humoresque, Sudden Fear and What Ever Happened to Baby Jane? all neatly under her designer belt, Miss Crawford had rightly earned her reputation as one of the best leading ladies/stars in general that Hollywood has ever had to offer.
Yet following Baby Jane, the films that Joan would star in thereafter would be considered so over- the-top and extreme that even she herself would later dismiss them, calling them "pure trash." By the time of Trog, Joan had starred in no less than five B-grade horror vehicles in a row, thus earning her a nickname of "Scream Queen."
To many, Trog is bona-fide example of that status. But, to me personally, Joan ends up giving one of the more subtle and underrated performances of her career. Through her role of Dr. Brockton the Anthropologist, who finds herself befriending the title beast in order to discover the missing link between humans and Troglodytes, Joan gives a showcase of acting as though she were still in her Hollywood heyday, be it squaring up to long-term rival Norma Shearer or cosying up to hunky Clark Gable.
Alas, the rest of Trog appears to let her down. The beast itself looks as though the actor playing himwere about to head off to a fancy dress party, while there are several wooden performances throughout by some of the British cast. (It does not particularly help, I must admit, that whenever I see David Griffin as one of the research students, I have visions of him as Emmet in Keeping Up Appearances, hiding away from the monstrous Mrs. Bucket.)
As for Trog being deemed a horror film, well, there are almost second-to-none hide-behind-a-cushion moments, except of course when Trog ends up escaping from Dr. Brockton's research centre and goes on a rampage throughout town--with the local butcher meeting (no pun intended) a particular gruesome demise...
All in all, I would say that any fan of Joan Crawford should sit down through at least one viewing of Trog. Certainly it's not the greatest motion picture ever made, but it's also not the worst either. Joan, as always, knocks her socks off despite the film's numerous faults. So while Trog is perhaps not the most fitting finale to a 45-year career in pictures, it also is proof just why Joan lasted so long, and why she will forever be known as the quintessential movie star.
---
Ed Guinea (September 2009)
"Trog" is a good movie. (The working script was first known as "The Missing Link." A much better title for a movie.) After watching the September 1970 film recently, I have reevaluated my opinions strongly and decided to express why I think this is a decent movie.
As the titles appear onscreen, we follow three grad students working at a science center who are in search of cave dwellings. They explore one very well hidden hole-in-the-ground to find typical cavern fare when after a bit of a hike, one of the students encounters and is severely beaten by a "monster." The local police are called to The Brockton Research Centre to investigate the accident when they discover that the female administrator, Dr. Brockton, wants further research performed at this cavern. Against their authority, Brockton and her team revisit the underground dwelling and she comes face to face with an animal that stands upright and resembles a man.
With much police and television ballyhoo surrounding her cavern safari, Brockton photographs the man-animal and leaves the hole-in-the-ground -- unaware that "it" is following; the monster emerges from under the earth into the startling world above the ground -- on live television. The Doctor tranquilizes the monster and has him dispatched to her laboratory.
From here, the drama shifts from exploration to a political posture of courts, neighbors, scientists and police.
Crawford is a delight to watch in the lab as she evaluates what she refers to as a troglodyte, and nicknames him "Trog" in front of a press conference. Using music, toys and the human touch, Crawford befriends Trog and gains his trust. Unfortunately, a backyard ball toss draws a dog to the yard and Trog reacts viciously, causing chaos to spread among the townspeople. Long-story-short, Gough sneaks into the laboratory and unlocks the animal's chains, unleashing him upon the community he so wished to protect. In "Frankenstein" fashion, Trog wreaks some minimal havoc on the business community and then kidnaps a little girl (who resembles the doll in the lab) and retreats to his home base at cavern-central. You can guess the outcome.
Looking trim and vigorous, Academy Award winner Joan Crawford brings a proper poise, restraint and class to the role of the scientist. She plays Dr. Brockton, an anthropologist-teacher who manages a research center outside of London. She does not attempt to hide her age, but with her styled hair and her own handsome wardrobe, she cuts quite a figure for a woman in her 60s. Every inch of this woman is dedicated to the research her center represents. When an associate disagrees with her theories and joins forces with the angry citizens led by Michael Gough, Dr. Brockton is initially shocked by the affront but immediately terminates the doctor's employment.
A particular highlight of Crawford's performance occurs in a courtroom where Dr. Brockton must defend the means of scientific discovery and the importance of the evidence at hand. She is compelling to watch. At a conclave of world-known scientists gathered to evaluate Trog's significance, and to perform testing on his memory and vocal capabilities, Crawford shines as she did in the movies of the 1940s. She has not lost her touch, her posture, her delivery of a good line. And the interaction between Crawford and the others is meant as a showcase of her abilities to still carry a scene some 45 years after she started acting in that place called Hollywood, in that studio called MGM. This scene captures the essence of the film's message: finding the missing link and giving it the ability to share its memories with the world and correct, if necessary, any historical blunders.
Joan Crawford is a capable artist bringing believability to every scene. Michael Gough is sturdy in his role as a political foe and Kim Braden is apt as Crawford's daughter, assisting in the lab with Trog. Robert Hutton appears as an American scientist, inspired by the find and interested in working with Trog.Producer Herman Cohen (of "Berserk!" too) appears as a bartender and several Cohen regulars appear in small roles, like the bearded lady from "Berserk!" who plays a scientist here. Now, that's unbelievable!
Aben Kandel fashioned a good script, not a great one, one with only a few clichés but strong dialogue and a story that could have been fashioned more as an A product film, eliminating some of the lower points mentioned below. Cinematographer Freddie Francis directs the film adroitly, but as a B movie. Had this story been handed to a better director or a science buff like Spielberg, greater things might have happened. This story if produced in today's Hollywood environment would offer strikingly different possibilities.
The 4 major mistakes with Trog":
1) The budget for this film did not allow for any extra effects, or more importantly, personal effects such as what Trog would appear like. Trog looks like he just got out of the bath, clean arms and legs, no blotches. More attention to detail would have added to the appeal of the monster's believability. As it stands, it appears hokey and almost laughable.
2) Poor advertising by the people at Warner Bros. hurt the marketing of this film. Certainly Joan Crawford fans were not about to go to see it. It was a) thrown out as the top half of a horror double feature with a Christopher Lee "Dracula" film, a bad move that limits potential serious customers, not to mention the blow it must have been to Crawford's ego; and b) the missed opportunity of promoting the Joan Crawford film as a science fiction possibility, rather than a prehistoric monster movie. But Trog's puss was seen everywhere as well as some poorer elements of the film. With this said, the double feature was a one week wonder and then off to oblivion. (I like the Hammer "Dracula" films; understand I am not knocking them.)
3) The lengthy footage used from Herman Cohen's 1956 claymation monster film, "The Animal World." The sequence was designed to demonstrate Trog's capabilities of remembering things long ago. But the footage is sopohomoric and out of place entirely. It may also have been inserted to give extra length to the feature's running time.
4) The music score is lacking in its depth.
"Trog" deserved a chance. It should be seen. It offers an opportunity to see a wonderful, latter-day Crawford timepiece as well as view a movie that challenges the scientific community to further investigate our past's history. Dr. Leakey in East Africa was the type of person who could have promoted the movie with an endorsement. But sadly, it was not to be.
---
David from NorCal (August 2007)
Rating:


of 5
Saw Trog on TCM finally. This movie is not as bad as everyone (including Christina Crawford) made it out to be. The premise is actually "solid" as far as SciFi goes. I think the makeup doesn't look fake, and still holds up today. The problem is, what starts out as an interesting movie soon disintegrates into boring, poorly scripted dreck with endless plot holes. Joan runs this amazing laboratory in the English countryside and has for years and years, yet she doesn't have an English accent or any explanation as to why she isn't English (same with Berserk). She acts in typical android style - she knows her lines and how to move her body in front of the camera, but it is NOT acting. Even one of the English actors with one line does a better job than she does during the whole movie.
As for the movie itself: - No one can explain why there is such hatred towards Trog and a conspiracy to get rid of him - even the most in-bred English villager would know that publicity = tourist dollars. So why a village looking for money would hate Trog is beyond me. The English legal system may have its flaws, but the ridiculous rulings from the judge in the movie are just silly. In the real world such a find as Trog would draw international attention and a demand that Trog be kept alive, if just for research. Yet somehow this little village and its antiquated legal system has absolute authority over everything, including the British government, which surely would have stepped in.
English cars were pretty unreliable in the 1960's, but when Trog attacks one (I believe a Crosley) suddenly 1) it won't start, and 2) it blows up when pushed on its side.The movie can't decide where it wants to go. At first it's sort of like 2001 A Space Odyssey in the sense that humans make contact with "an alien". Then there are the bizarre Trog meets Mother Joan scenes, so you think there is a secret that Trog holds (and Joan implies) and must become clear. Then, for some unknown reason, Trog decides to go on a rampage and kill everything and everyone in his path. This is something that is even funnier given Trog did NOT mind being chained up and caged, but suddenly hated being free. HMMMMM.
In closing, this could have been a good movie if someone had taken the time to make the script better (something that wouldn't have cost much money -- a good script takes just as much time as a bad script). Still, this is 100% better than a lot of the stuff on the SciFi Channel, and the movie is mercifully short. People lament this being Joan's last movie, but honestly I don't see any difference in her (bad) acting between this movie and something she made 30 years earlier. It's the same, wooden, android-like, character-interchangeable Joan. Oh, and for PBS fans, one of Joan's costars is David Griffen, Emmett from "Keeping Up Appearances."
---
Ricky from SoCal (July 2007)
TROG came yesterday on DVD and I could not help thinking, "Joan gives a grade A performance in a low budget thriller." If Spielberg had done it, on his nowadays budget, it might have been a more personal account of the teacher-student relationship...er, Jurassically speaking.
No, Miss C would not be the dinosaur; however on that note, I must admit to giving into a case of the giggles when the trailer opens up with that poor slob uttering in horror, "That face, those eyes!"
What the Queen Of Hollywood could have thought of the whole effort might be best illustrated when the news interviewer asks her at the end of TROG, "
Dr.
Brockton
, what do you have to say about this?
" (or something like that) and dear Joan, who I think looks pretty handsome in most of the picture, just shakes her head and walks away dejectedly---summing up her feelings about the proceedings.
Metaphorically, TROG seems to express her disgust and frustration with her career and Hollywood in general at this time. And it is very effective on championing scientific thought over pro-Creationism, as expressed by Michael Gough.
How ironic it is that Miss Joan was the recipient of the 1970 Cecil B. de Mille award at the Golden Globes and that same year was off to make the monster version of MILDRED PIERCE, casting TROG as VEDA.
Still, I am full of admiration for her dedication to her craft and her gallant bravery to try to keep working until she hit cinematic gold again.
Or die trying, which in the end she did.
---
Roger G. (June 2007)
Rating: 1/2-

of 5
Well, I watched this epic on video last night and it surely must be the worst film Joan ever made. It really is dreadful and it appears to have been conceived and written by a child.
Some have suggested that Joan was sozzled throughout the filming; I can't see any evidence of this but if she was I can't say I blame her! The creature itself is a laughable creation, shown far too much, too early on and wearing a ridiculous rubber head which is far too big for its body. (It's an odd fact that as Joan got older and smaller her head also appeared to be too big for her body and that's noticeable in some scenes here!!)
The head of the TROG also has a grey colour in complete contrast to the flesh tones of the body of the actor portraying it. A long mass of tangled hair, attached to the head, covers the actors chest and beneath this we can see a purpose-made loincloth; and the TROG also sports a nice line in kid boots! The special effects are abysmal and mainly consist of cardboard rocks and boulders being thrown around, but because they bounce on impact they are not very convincing!
There is no (intentional) humour in the film and the only fun to be had comes from the absurd script. At one point Joan says "Trog is NOT a carnivore; fish and lizards will supply the proteins he needs until we can safely expand the range of his eating"!!! The scriptwriter obviously didn't check on the definition of "carnivore" unless of course Joan got the line wrong! At this point Joan picks up a plastic lizard and throws it into his cage (this appears to be replaced with a real lizard in the next scene) and then we can only cringe as the actor playing TROG has to try convince us that he can actually eat this, together with a dead fish, by pointing them in the direction of his mouth and grunting.
At another point Michael Gough says "
Nobody wants to buy land with an ugly demon running loose!
" but as TROG is safely caged up at this point I could only wonder if he might be referring to Joan! At another point he uses the ludicrous insult of "
slimy beast
" to describe TROG - I just can't believe anyone would have read this script and taken it seriously.
Nothing can be more sad than watching this Oscar winning star, who had acted opposite Gable & Tracy, spout inane drivel to an actor sporting a fake caveman head. It was totally degrading to her and it's no wonder she had her hand on the vodka bottle! The final scene, when she brushes away a reporter's microphone with a look of utter contempt and disgust, says it all.
She must have known she had reached the nadir of her career with this excrement. There is a similar case in point with Lana Turner in the atrocious "Persecution" where she has a scene lapping milk from a cat's feeding bowl. I think in both these cases a relief and feeling of gratitude to be making movies in front of a camera again obscured any sensible judgements about the material.
---
Scott L. (November 2005)
Rating:


- 1/2 of 5
I watched Trog this afternoon, prepared for the worst, and found it to be truly wretched only if I compared it against the other films in Joan Crawford's career. Compared with other horror films or monster movies of the time, it's just a dull, low-budget monster film with very few thrills; in fact, I found myself fast-forwarding through some parts of the movie. Trog is slow going and would have been greatly improved with some judicious cutting to pick up the pace a bit. It's not nearly as campy or entertaining as Berserk -- where's Ty Hardin when you need him?
The first 30 minutes of the movie are not bad, with a group of spelunkers searching the moors for a hidden cave and coming across the dreaded troglodyte, but the movie loses credibility fast once Joan and her staff capture the creature and begin training it like a new puppy. Then, it's just a matter of time before death and destruction ensues. But before Trog gets out of control, we get two long trial scenes and lots of painful-to-watch interaction between Joan and the creature.
Joan looks good in her last film and gives a very subdued performance, but I didn't believe her when she began delivering long speeches about the history and evolution of man. This must have been where she just gave up fighting the script. Aside from these scenes, she does her best to give meaning to her lines and some degree of credibility to the plot. Unfortunately, she doesn't get to really cut loose and tear at the scenery except when she yells at the reporter who took a flash photo of Trog, "You idiot! You were given strict instructions not to use flash lighting!" Her booming voice fills the room and brings the viewer to attention. I especially liked her final scene where she pushes aside a reporter's microphone and resignedly walks up a hill. It's poignant because it's her final scene in a theatrical movie.
It was nice to see the Bearded Lady from Berserk (minus the beard) in a small role as a fellow scientist. Michael Gough makes another appearance in a Joan film, but he plays a shrill, unpleasant prominent citizen who rails against Joan and the creature.
I give Trog two and a half stars for Joan's participation. Without her, Trog would have been a complete waste of time.
---
Jonathan from RI (July 2005)
Rating:




of 5
This movie is really only for people who love Joan or camp, or B or C horror movies. I really enjoyed it a lot though. It's not my favorite movie, but it's quite entertaining and worth a look. But I love Crawford! The missing link, Trog, is found and Joan plays a doctor who is, I suppose, trying to teach Trog like a retarded child. She is trying to study Trog and figure out history through him since he has been alive thousands of years. Something like that, lol! It's funny at times, slow at others, but overall good. Very campy. Watch Joan show this beast her doll collection and play ball with it. Good quotes like "Trog don't eat so fast you'll get a tummyache!" lol. Just watch it, laugh, and enjoy!