Celebrating 13 Years of BOE: 2004 – 2017
You can donate year-round to this site to help keep Joan's legacy
going strong online. Your support is always appreciated.
---

[in last month]
---
1/19/17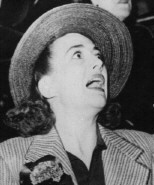 PHOTOS:
1934: Publicity for Sadie McKee by Hurrell.
1936: Publicity for Love on the Run with Clark Gable.
1937: Publicity for The Last of Mrs. Cheyney with Robert Montgomery and William Powell.
1938: Candid at the Ringling Bros./Barnum & Bailey Circus at Madison Square Garden.
---
1/17/17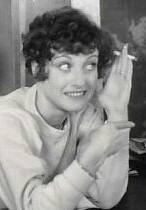 PHOTOS:
1929: On the set of Our Modern Maidens with Rod LaRocque and Eddie Nugent.
1930:
A film still from Montana Moon with Johnny Mack Brown.
A film still from Paid.
1931: Publicity by Hurrell.
1932:
A film still from Letty Lynton with Nils Asther.
---
1/14/17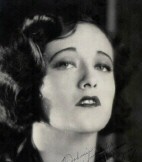 PHOTOS:
1925: Sally, Irene, and Mary -- Film stills with Constance Bennett and Sally O'Neil, one (new) and two (bigger, better replacement).
1926: Publicity by Ruth Harriet Louise, autographed to "Johnnie."
1928: Our Dancing Daughters -- Publicity with Johnny Mack Brown.
1929: MGM fashion publicity with press blurb.
---
1/12/17
PHOTOS:
1953: Publicity for Torch Song.
1955: Publicity for Queen Bee.
1957: A candid with hat.
1963: Three small photos of Joan's first appearance on the Merv Griffin Show.
1967: On the set of ABC's Girl Talk with Virginia Graham (includes press release from Pepsi).
---
1/10/17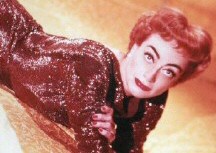 PHOTOS:
1952: A color candid.
1955: Queen Bee -- On the set: With The Twins and Chris (actual photo plus printer's proof for magazine), and wardrobe test; plus a glorious color publicity shot by Bob Coburn.
---
1/09/17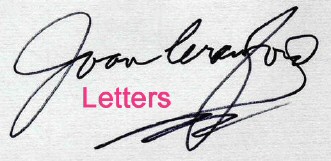 LETTERS:
Added 14 photos to the main LETTERS page while in the process of re-doing the whole section. (Have currently renovated through 1961.)
And new letters:
1936: To a fan with thanks for clippings.
1956: To a British fan. (Thanks to Vincent.)
1958: A Christmas greeting to Jerry Lewis.
1959: To a fan with thanks for clips and for sharing their mutual sense of loss.
---
1/05/17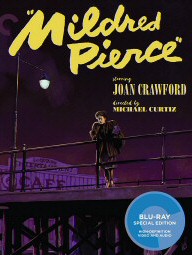 BLU-RAY UPDATES:
Mildred Pierce will be released on Criterion Blu-ray February 21, with the following extras:
New 4K digital restoration, with uncompressed monaural soundtrack on the Blu-ray
New conversation with critics Molly Haskell and Robert Polito
Excerpt from a 1970 episode of The David Frost Show featuring actor Joan Crawford
Joan Crawford: The Ultimate Movie Star, a 2002 feature-length documentary
Q&A with actor Ann Blyth from 2002, conducted by film historian Eddie Muller
Segment from a 1969 episode of the Today show featuring Mildred Pierce novelist James M. Cain
Trailer
An essay by critic Imogen Sara Smith
I also added past Blu-ray release info and cover photos to the following FILMS pages of this site: Grand Hotel, The Women, Daisy Kenyon, Possessed ('47), Johnny Guitar, The Best of Everything, What Ever Happened to Baby Jane?, and I Saw What You Did.
FILMS: A 1959 German re-release poster for Johnny Guitar (last row).
---
1/03/17

PHOTOS:
1947: Daisy Kenyon -- Screen shots one (title), two, three, and four (with Henry Fonda).
1950: Harriet Craig -- Publicity shot by Edward Cronenweth.
1954: Johnny Guitar -- Color screen shots one (with Sterling Hayden), two (with Hayden), three (with John Carradine), four (with Scott Brady and Hayden), and five (with Hayden).
---
1/01/17 Happy 2017, Everybody!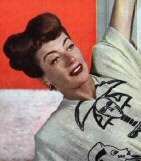 PHOTOS:
1943: Color Warners publicity.
1944: Publicity with pup shot by Bert Longworth, and publicity by Bert Six.
1946:
Humoresque -- A new film still, Meetin' the Mom; and bigger, better replacements with John Garfield, one and two.
Color magazine publicity.
---
12/29/16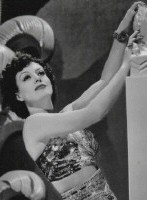 FILMS: A Roxy Theatre (NYC) program cover and centerfold for 1942's They All Kissed the Bride.
PHOTOS:
1932: Publicity for Letty Lynton with Robert Montgomery.
1938: Publicity for Mannequin. On the set of The Shining Hour with new pup.
1939: Publicity for The Women.
1941: Publicity for When Ladies Meet with Taylor, Garson, and Marshall.
1942: They All Kissed the Bride -- Bigger, better replacements: On the set with director Hall (shot by Irving Lippman), and jitterbugging with Allen Jenkins.
---
12/23/16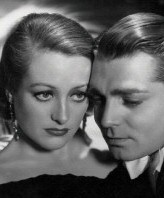 ART: A second version of the 1930 "devil portrait" by Chilean artist Jorge Delano (aka "Coke").
FILMS:
A 1931 color postcard from Ocean Park, Cal., featuring a marquee for Laughing Sinners.
A 1932 Spanish herald for Letty Lynton (row 4).
Two lobby cards for 1933's Dancing Lady.
Two lobby cards for 1934's Chained.
PHOTOS:
1931: Possessed -- Publicity with Clark Gable, shot by Hurrell.
1932: Letty Lynton -- Publicity in the famous dress, shot by Hurrell.
---
12/21/16
FILMS: A lobby card for The Unknown: "She laughs at death!"
PHOTOS:
1925: Firecracker publicity from the Calgary Eye-Opener.
1926: A bigger, better replacement with grisettes on the set of Paris.
1927:
A bigger, better replacement film still from Taxi Dancer.
The Unknown -- A new screen shot; and a bigger, better replacement film still.
1929: Our Modern Maidens -- A film still, and a publicity shot.
---
12/17/16
LETTERS:
1958: To a friend re travels in Europe and the upcoming Bob Hope TV show.
1962: To a friend re his visit to her Philly press conference (on Pepsi stationery).
1964: To the same '62 friend (above) re another Philly visit and Joan's MGM recordings.
1965: To a Miami Beach playwright/playgoer fan and his mother --- one, two, and three.
1966: To child actor/painter Bill Seay; and to a friend/fan re The Best of Everything, Route 66, and Films in Review.
1969: To costume/set designer Ambrose du Bek.