Celebrating 17 Years of BOE: 2004 – 2021
You can donate year-round to this site to help keep Joan's legacy
going strong online. Your support is always appreciated.
---
New Joan Crawford Best Message Board
(October 2020 to present)

I'd been using Facebook as the message board for this website for the past 7 years or so. In October 2020, though, Facebook censors started to get extremely intrusive: Every other day or so for weeks, I was getting messages that one Joan photo or another was banned for "copyright violations." (Really? There are literally thousands of fan sites on Facebook that post thousands of both classic and modern star photos.) After each Joan photo was banned, I myself was then personally banned from using Facebook for days. I finally had enough of the ridiculousness and created a new Joan message board where fans can interact. Please visit the above link and say hi!
---
LATEST SITE UPDATES
[in last month]
(times US Eastern)
Tuesday, June 1, 6:15am: Trog ('70)
Sunday, June 6, 12:00am and 10:00am: Possessed ('47)
Monday, June 21, 12:15am: West Point ('28)
Thursday, June 24, 6:00am: Above Suspicion ('43)
---
6/17/21
1932:
On the set of Rain with director Lewis Milestone.
Publicity by Clarence Sinclair Bull.
1933: Bicycle publicity for Today We Live.
1936: Rehearsing with husband Franchot Tone for the Lux Theatre radio broadcast of "Chained."
FILMS: No More Ladies -- A program from NYC's Capitol Theatre.
---
6/13/21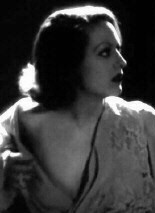 FILMS:
Our Dancing Daughters -- An 8-page program from NYC's Capitol Theatre advertising the theater's very first sound picture (autographed by Joan at unknown later date).
Grand Hotel -- A US trade ad ("When MAMA asks for MAZUMEH in the coming cold winter...")
PHOTOS: Grand Hotel -- A film still with Wallace Beery, and a screen shot.
BOOKS: Cover of the 1931 first US edition (Doubleday Doran) of Grand Hotel.
---
6/11/21
Sally, Irene, and Mary: Added a review by Tom C. for this hard-to-find silent film. (If you'd like to share your own review of any Joan film, please send it in!)
The Unknown: New links to articles from Moria, silentfilmorg.com, and TCM.
PHOTOS:
1926: Publicity by Ruth Harriet Louise (better replacement).
1927: Candid on the set of The Unknown (note that they're reading a newspaper with an ad for another Joan film, The Understanding Heart).
1930: A deco film still from Our Blushing Brides with Robert Montgomery.
MAGAZINES: 1932 and 1933 covers from Poland's Panorama.
LINKS: Deleted and/or updated dead links. (If you know of any other links to sites with substantial Joan info, please let me know.)
---
6/09/21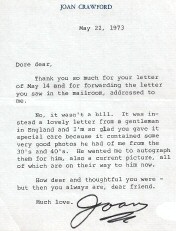 LETTERS:
1942: To a fan club member (who's apologized for prohibited pictures of little Christina).
1968: To a persistent UK fan with thanks for gifts. (Note the repeated "us" and "the children"---although Joan had been living alone for over 9 years and her youngest kids were over age 20. See also Joan's letter to this man on the next day.)
1973:
May -- To publicist/friend Dore Freeman (who's being nosy).
August -- To a friend having health problems.
November -- To a fan re Town Hall and My Way of Life.
1974: To same Nov '73 fan (above) re The Caretakers.
1975: To same Nov '73 fan re Vreeland Met exhibit.
---
6/08/21
1958: Candid with Bob Hope, husband Al Steele, and sportscaster Harry Wismer (includes press caption).
1959: Bigger addition, shot by Angelo Cozzi.
1973: Three candid snapshots from NYC's Town Hall, on pages one and two (those legs!).
ADS:
1951: Canadian ad for Lux Soap.
1959: US ad for Missouri Tourism.
CHRONOLOGY: Flyer for a 1965 appearance at a Pepsi bottling plant opening in Rochester, New York.
---
6/06/21
1945: Autographed publicity.
1947: Color publicity from a magazine.
1949: A film still from Flamingo Road.
1954: Candid with Helen Hayes.
1955: Film still from Queen Bee with Barry Sullivan. (Whose Budweiser is that?)
1956: Color publicity by Harry Warnecke. And candid with Cliff Robertson (and his fabulous jacket).
FILMS:
Mildred Pierce -- Added National Film Registry info at top of page.
Sudden Fear -- A UK magazine ad.
---
6/03/21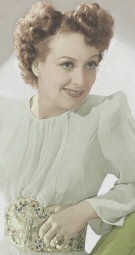 PHOTOS:
1936: Shot by Hurrell -- Publicity at home; and publicity for Love on the Run.
1939: Colorized MGM publicity shot by Willinger.
1941: A film still from A Woman's Face with Richard Nichols.
1942: They All Kissed the Bride -- A new film still; and a bigger, better replacement with Melvyn Douglas.
1944: At home with husband Phil Terry and Victory Garden (bigger, better replacement).
FILMS:
The Women -- Added National Film Registry info at top of page.
---
5/31/21
1933: Today, We Live -- Publicity shot by Clarence Sinclair Bull.
1934: Forsaking All Others -- Bigger, better film stills with Clark Gable, one and two.
1936: Candid at home playing badminton (autographed in 1976). Shot by Bud Graybill.
COLLECTIBLES:
A 1930s engraved cigarette case from husband Franchot Tone.
A 1950s brooch from a fan's collection.
---
5/28/21
Movie Posters: Three new or bigger posters from the US and Italy.
Lobby Cards: Four bigger US lobby cards.
Misc. section: A window card and a bigger US herald cover/centerfold.
PHOTOS: Film still from Love on the Run with Clark Gable.
MAGAZINES: A 1935 cover from Germany's Filmwoche.
---
5/26/21
Top of page: National Film Registry info and links; plus Notes re history, production, etc.
Movie Posters: Seven new or bigger posters from Bulgaria, Italy, Russia, and the US.
Lobby Cards: Two new US cards.
Misc. section: Three US newspaper ads, and a photo of the Astor Theatre in NYC on premiere night.
---
5/24/21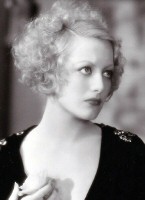 PHOTOS:
1930: Publicity for Our Blushing Brides.
1931: Publicity for This Modern Age shot by Hurrell.
1932: A film still from Grand Hotel with Wallace Beery.
FILMS:
Dance, Fools, Dance -- A review and ad from Loew's Weekly.
Possessed ('31) -- A newspaper ad from the New York Times.
---
5/18/21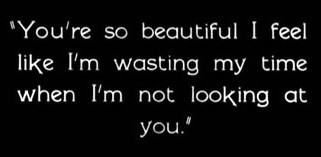 FILMS:
1927: Spring Fever -- Added print survival status, an intertitle card, and a newspaper ad from Allentown, Pennsylvania.
1928:
West Point -- Added print survival status and a segment of a US poster.
Law of the Range -- A lobby card, and a newspaper ad from Los Angeles.
---
5/16/21
Twelve Miles Out -- New info on print survival status and play basis; and bigger US movie poster.
PHOTOS:
1927: Twelve Miles Out -- Film stills one (with John Gilbert) and two (with Gilbert and Ernest Torrence).
1928: MGM publicity playing a "Rolmonica" (includes press caption).